Young Ag Leaders Sweep Farm Kids for College Scholarship
Farming saturates the lives of the 2020 National Farmers Farm Kids for College Scholarship winners. Faith Palmer of Iowa, Awna Hirsch of Colorado and Rachel Kielholz of Missouri hustled to the top spots in the national competition, proving that amid the worldwide COVID-19 pandemic, the class of 2020 shines through.
Palmer, the daughter of John and Meghan Palmer, Waukon, Iowa, plans to major in dairy science and agricultural business at Iowa State University, Ames, Iowa. Her plans include returning to her family's dairy farm to continue the legacy in their family. If that plan requires more time to execute, she hopes to work in dairy automation or business in the interim.
Palmer's agricultural education teacher and FFA adviser at Waukon High School, Jessica O'Connor, describes her academically as among the top in her graduating class and as a leader and encourager among her peers in FFA, 4-H and basketball. She was inducted into National Honor Society, served as Allamakee County Dairy Princess and Iowa's alternate state dairy princess, and she is active in her local church.
She also served on the Partners in Vocational Education Committee as the agriculture department representative and is a member of the Iowa Junior Dairy Association."Her efforts to organize and ensure the [dairy cattle evaluation] team was productive, led them to a first place finish in the Iowa FFA Dairy Cattle Evaluation contest, a 10th place rating at the World Dairy Expo and a silver rating at the National FFA Dairy Cattle Evaluation contest," O'Connor said.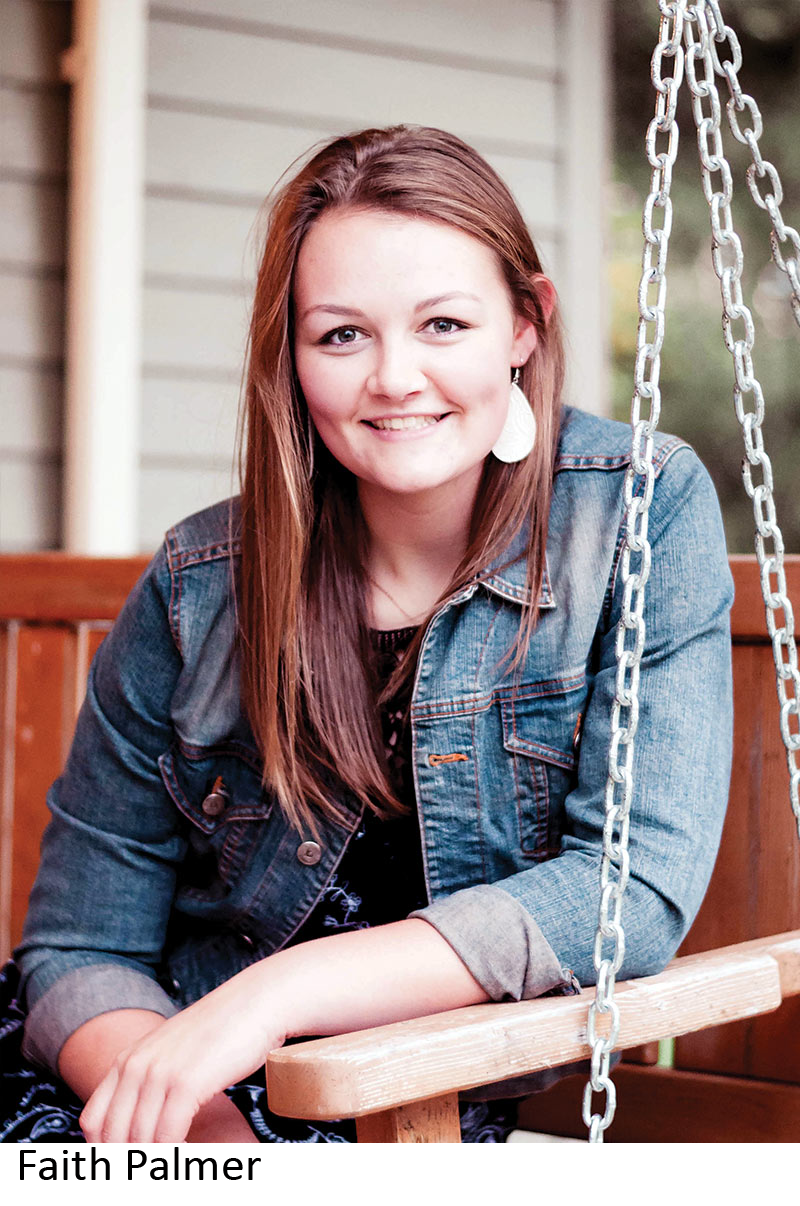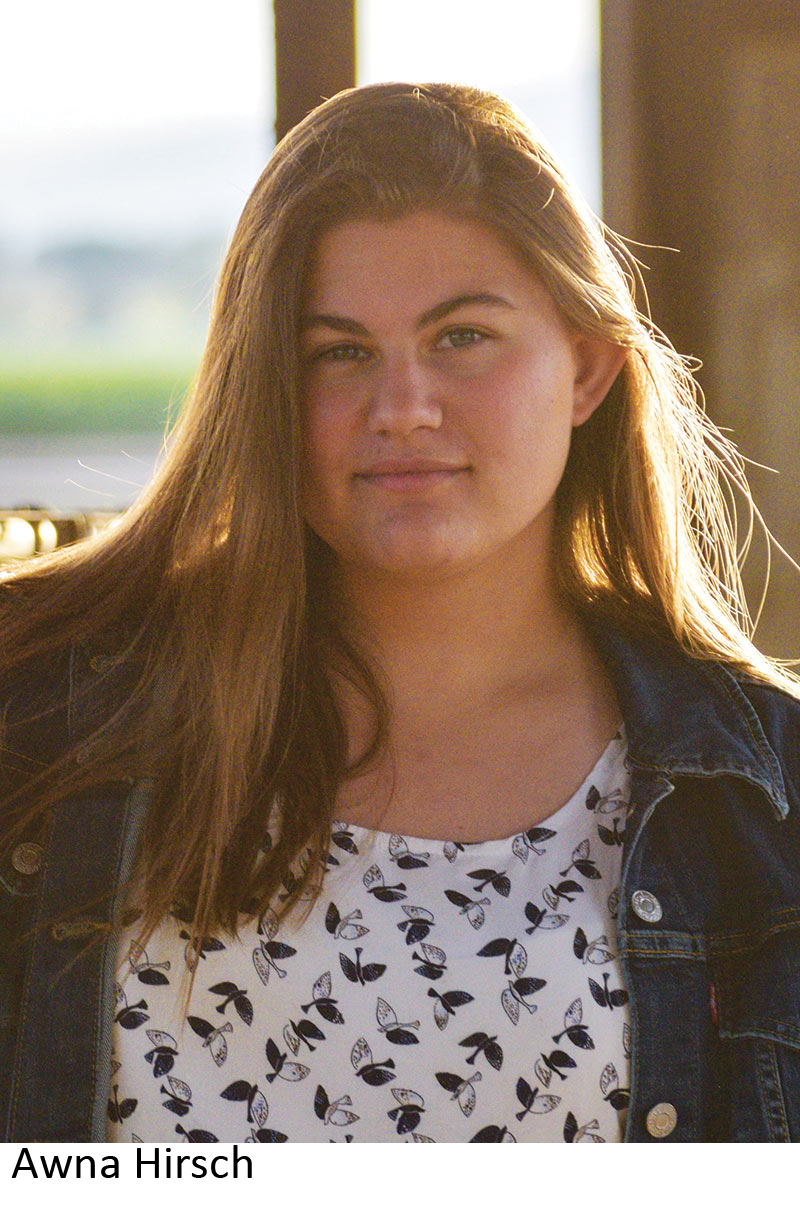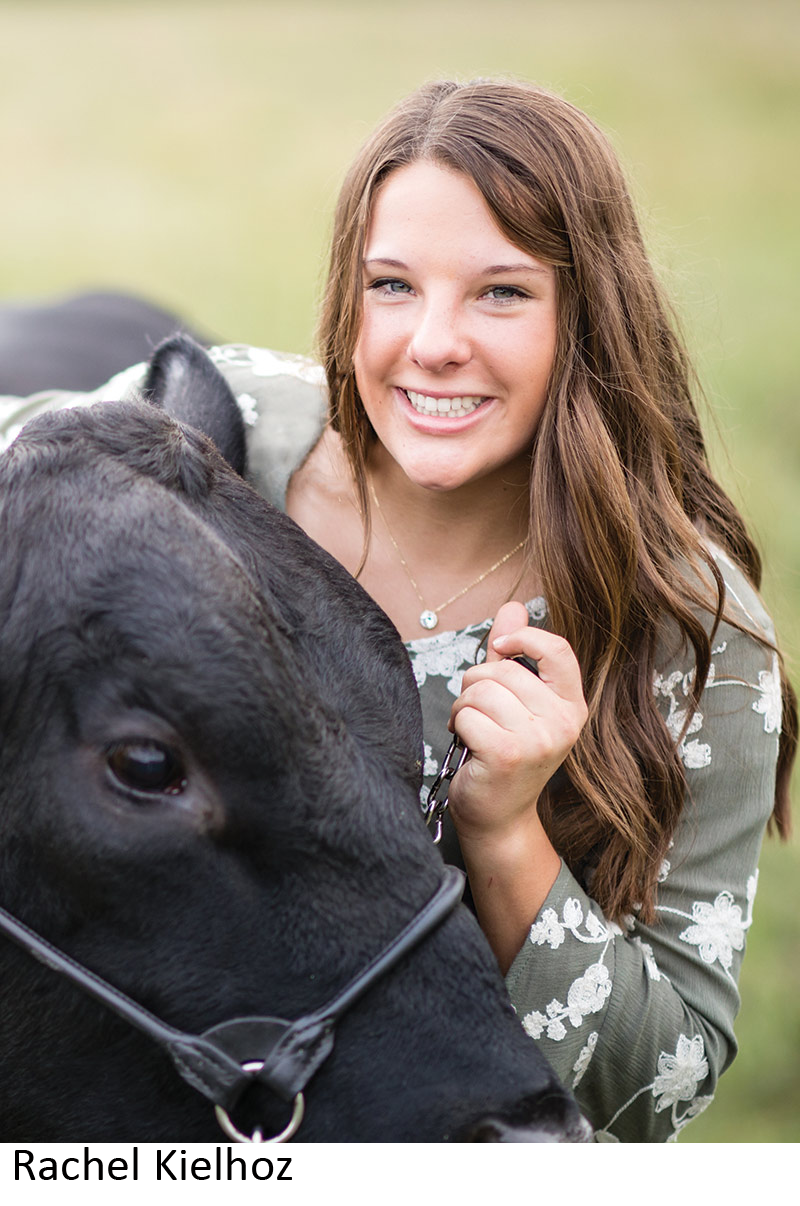 Colorado's Hirsch, daughter of Jake and Rebecca Hirsch, Eaton, Colorado, will move to the Land of 10,000 Lakes in the fall, as she pursues her education in animal science at the University of Minnesota, Twin Cities, with the goal of entering the field of dairy cattle genetics. Hirsch earned the state FFA degree, earned silver at national and gold at state dairy evaluation contests and claimed the high individual award at the 2018 World Dairy Expo Dairy Judging Contest. She also competed in the Royal Highland Show in Scotland, where the team earned first place.
In her FFA chapter, she served as chapter secretary and vice president. She is a member of the National Brown Swiss and Holstein Associations and was inducted into the National Honor Society and served as president, vice president, secretary and treasurer of her 4-H club and participated in the Weld County Dairy Council, contributing in the office of secretary."Awna clearly stands out among her peers in every way," says Melinda Spaur, Hirsch's FFA adviser and agricultural education teacher at Windsor High School. "Not only is she a top-notch student; she is also a leader in her community. Not only is she top-notch in the classroom; she is top-notch in her community."
Keilhoz, daughter of Lenny and Nan Keilholz, Linn, Missouri, plans to pursue a degree in animal science at University of Missouri-Columbia and continue her education to become a veterinarian, focusing on the beef cattle industry.
Keilholz has participated in FFA throughout high school, serving as treasurer, president and vice president. She earned first place in FFA's area beef production entrepreneurship proficiency contest, earned the Star Greenhand Award, first place at the district level on the Livestock Judging Team, first place in dairy cattle evaluation in her area and the chapter leadership award. She was inducted into National Honor Society and served as treasurer, participated in softball, leading as captain in 2019, and in basketball, she served as co-captain in 2018-19.
She also served as her class treasurer her sophomore year. Terry Shepherd, agricultural education teacher and FFA adviser at Linn High School, describes Keilholz as hard-working, personable and reliable. In farm visits, he has observed her work on supervised agriculture experiences. "[I] have always appreciated how much Rachel truly knew about her cattle's pedigrees, health and the work she performed to take care of the livestock," he said.
He also commended her for volunteer work at her mother's veterinary clinic to support the Allen Waterman Animal Assistance program, which helps care for stray animals and those whose owners can no longer take care of them. Each winner will receive a $1,000 scholarship toward their college agricultural education. For information about the 2020-21 competition, contact Helene Bergren, Farm Kids for College Scholarship coordinator at .