Pacific Northwest Dairy Producers Choose National Farmers
Farmers help farmers. That's the standard, the ag ethic, in fact. Because of that, in January, when National Farmers leaders saw an opportunity to help Pacific Northwest Organic Valley dairy farmers, they proposed handling their milk. The offer sparked conversations and planning through February. Then the first farm in that part of the country signed on with National Farmers as its milk handler March 1, and the vision of the Northwest Dairy Region became reality.
For National Farmers, Pam Riesgraf, national dairy marketing specialist, has spearheaded the project, talking with farmers and working with Organic Valley Board Member Steve Pierson, an Oregon dairy producer. Riesgraf said the plan was for her to visit the region and hold meetings, but when COVID-19 rolled into the U.S., that changed. Instead, in March, Riesgraf and Pierson hosted conference calls with farmers, and they introduced them to what National Farmers is, explained the business model and gave them an opportunity to become acquainted with Riesgraf.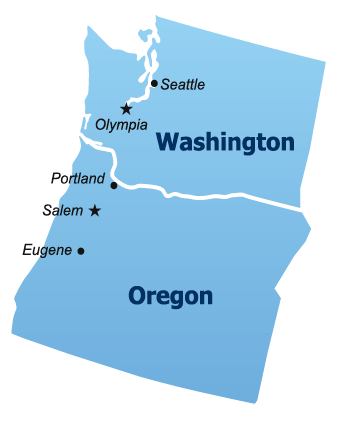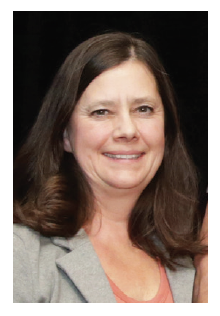 "The producers consider Organic Valley to be their co-op, and it presented a good opportunity for them to understand in the marketing of their milk what the handler does versus the role of processor," Pierson said. The previous handler understood that the farmers had to make the best decision for their operations, and made a smooth transition possible.
Riesgraf appreciated the questions and needs of the farmers. "The farmers knew about National Farmers' success as a leading handler for Organic Valley, and that had a lot of comfort in it," Riesgraf said.
"The first farmer's anniversary date was March 1, so we had to quickly get that farmer rolled into National Farmers so they wouldn't be with the previous handler another year," Riesgraf said. The process of moving this farmer over to National Farmers helped define and refine the process for all the producers to come – 31 as of July 1, and 9.7 million pounds of milk per month. By the end of 2020, the number will climb to 40 producers and about 11 million pounds of milk monthly.
Pierson described National Farmers President Paul Olson and Dairy Division Director Brad Rach as very pro-farmer. "They want what's best for the farmers, and that was evident in my meetings with them," he said.
The new dairy producers and National Farmers members all operate in Washington and Oregon, on the western side of both states. Riesgraf's experience with the Pasteurized Milk Ordinance federal laws was important, while managing Washington's and Oregon's dairy regulations was new, and necessary. Riesgraf also coordinated with the state department of agriculture to receive milk handler Bulk Tank Unit licenses.
Organic Valley will run payroll and manage milk movement. National Farmers will provide the handling service, which includes milk quality inspections, inspections for Farmers Assuring Responsible Management (known as the FARM program), Interstate Milk Shippers and state inspections, water testing and any state regulation follow-up. National Farmers will also work closely with haulers and assist them.
"Organic Valley has had a great relationship with National Farmers over the years. Now it's moving to the Northwest," Pierson said. "At the end of the day, it will give an opportunity to significantly help farmers in the Northwest."
"I want to thank Steve Pierson and Organic Valley for the opportunity to serve as the milk handler in our new Northwest Dairy Region," Olson said. "The Pacific Northwest population has grown in recent years, and I'm proud we can help dairy farms supply milk to people there."
The dairies are all family-farm operations, Riesgraf said. "They're a nice group of farmers, professional. I have a lot of respect for them. They maintain good milk quality, as well as farm conditions."
Next, Rach and Riesgraf will focus on hiring a field representative for the producers in that region. For National Farmers, leaders will explore options in non-GMO or conventional markets to see if there is opportunity to have a stronger foothold in the region.
"It's a good move to help the farmers and be more nationwide," Riesgraf said.