President Joe Biden on July 9 issued a comprehensive executive order addressing issues related to consolidation of businesses, including agribusinesses, and the tide of economic issues it sparks for the production level of the farm industry. National Farmers commends the administration's efforts to improve the agribusiness climate for agricultural producers, rural communities and consumers.
National Farmers President Paul Olson, Taylor, Wisconsin and Ag Policy Analyst Gene Paul, Delevan, Minnesota thanked President Biden for the measures in the Executive Order. Olson said, "National Farmers Organization has always worked for economic stability for family farms and we appreciate any proposals to level the economic playing field for farmers and ranchers."

Regarding corporate consolidation and its ramifications, President Biden's executive order addresses four areas where farmers and ranchers have cited unequitable treatment of their businesses and sought solutions. Briefly, those include market access, accurate and transparent Product of USA labeling practices, implement repair rights and the ability to bring claims under the Packers and Stockyards Act without fear of retaliation.
"We support efforts to reinstate mandatory Country of Origin Labeling, so U.S. producers can compete against the growing tide of undifferentiated products imported into our domestic markets," said Paul. These issues affect producers as they purchase the inputs they need to produce commodities, and they affect them when they sell commodities. "Our farmer-members are gratified this administration is signaling its intent to help U.S. farmers," said Olson.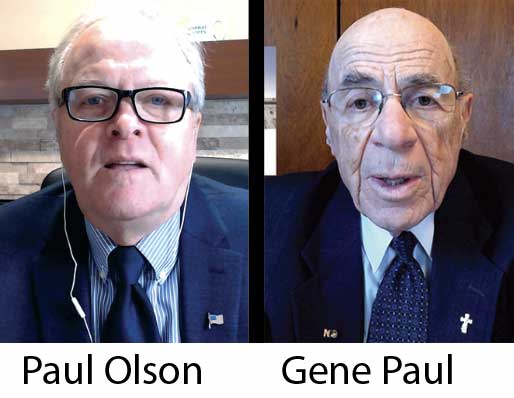 Several National Farmers ag policy positions propose solutions to many of the concerns addressed in the executive order, which is comprehensive, with 72 initiatives President Biden directed more than 12 federal agencies to examine. National Farmers members nationwide have adopted policies for Country of Origin Labeling and Product of USA labeling and enforcement of the Packers and Stockyards Act. National Farmers leaders, in accord with other agricultural groups, expressed gratitude that the administration acknowledged farmers and ranchers need increased market access, and the right to repair the implements they own.
While consumers pay significant amounts at grocery stores, farmers' share of the food dollar has declined, a fact sheet released by the White House said. "For several decades the farmer's share of the food dollar has declined, and I know producers are looking forward to a reversal of those trendlines," Olson said.